Categories




Virgin Hairgrow Hair Growth Pill for Men
AN EFFECTIVE HAIR GROWTH TREATMENT!
The Virgin Hair Growth Pill help to naturally combat hair loss and restore a thick and youthful head of hair often after 3 months of starting treatment.  You could regain a healthy head of hair with this hair growth pill, which is suitable for the treatment of pattern baldness, thinning or receding hair, alopecia, braids, weaves, plaits, long or short undernourished hair.
HOW DOES THE TREATMENT WORK
The hair growth pill provides the body with a natural blend of ingredients, including nutrients, vitamins and minerals, which work by stimulating the hair follicles to promote hair growth. You simply need to take one hair growth pill a day and you should see a difference between 1-3 months.
In our poll, 87% of people said that they saw good results during the course of treatment.
Ingredients
Vitamin C (Ascorbic Acid), Vitamin E (dl-alpha Tocopheryl Acetate prep), Magnesium Oxide, Aspartic Acid, Pantothenic Acid (Calcium Pantothenate), Choline Bitartrate, Niacin (Nicotinamide), Inositol, Selenium Yeast, Vitamin B6 (Pyridoxine HCl), Thiamin Mononitrate, Bioflavonoids, Iron Fumarate, Manganese Sulphate, Zinc Sulphate, Riboflavin, PABA, Vitamin A (Acetate prep), Magnesium Stearate, Vitamin D (D3...
How to use
Take one to two capsules a day at mealtimes.
Delivery Information
WORLD WIDE SHIPPING IS FREE!
We deliver World Wide and dispatch same day before 12 or next day
Testimonials
'I've tried a few products but nothing is as effective as this! I couldn't believe it, it was just a matter of weeks before I started noticing little hairs sprouting back to life! I thought I'd have to accept losing my hair, obviously I was mistaken!' - Carl, UK
'I bought these pills for my husband and his hair has now stopped thinning... Not only that but it seems a lot thicker and hair looks like it's returning. It's quite something for a natural product!' - Jo, US
'As a woman hair loss is a sensitive subject to me. I saw this product and thought I'd give it a go. Since I've grown older my hair is thinning and I became insecure. Now people are commenting that my hair is looking healthier and definitely thicker, I feel a million times better!' - Ms Bower, Holland
FAQ
Is This For Me?
Although beauty may be in the eyes of the beholder, isn't it important for us to feel beautiful? We all care about our physical appearance, and live in a society where so much is judged on appearance alone. The hair growth pill is for you if you feel you would like to improve your hairline and thickness. 
How Effective Is This Treatment?
We have spent years developing our product in research centres and leading laboratories. Under clinical tests our product is proven successful in all our trials. There are no other affects of this treatment and it contains only natural ingredients. No harsh chemicals, artificial products or additives. The hair growth pill has been clinically proven the most effective natural treatment... A solution proven by all our customers, try it today!
Related Products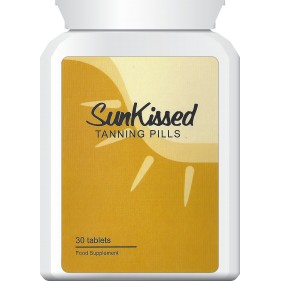 £20.99
Add
£18.99
Add
£21.99
Add